O & M of water treatment plant
Swimming Pool Maintenance
EMS offers the best swimming pool maintenance services in Bengaluru, ensuring that your pool is clean and free of bacteria and dirt so that it remains in perfect condition. We clean your swimming pool using international standard equipment and skin- and Eco-friendly chemicals to guarantee that there are no signs of dirt or bacteria.
We make care to clean your swimming pool with the proper chemicals and equipment so that you or your family should not get infected while swimming.
Cleaning a pool takes a long time. It's a time - consuming effort. Our team has the technical expertise to perform the work in a fast and efficient manner.
♦ Cleaning the pool's sides and floor with a broom.
♦ Removing the water from the pool
♦ Cleaning the pool's flooring and walls using a vacuum
♦ Pools' walls and floors are being scrubbed.
♦ Skimming the surface of the pool
♦ Scrubbing the pool's perimeter
♦ We also ensure that the chlorine level in your pool is at its optimal level.
♦ A proper PH level aids in the prevention and control of germs.
STP & WTP
EMS is one of Bangalore's leading Sewage Treatment and Water Treatment Plant Services.
Sewage Treatment is taken care of by our experts. We can meet the essential demands in this key approach according to our expertise knowledge. We also conduct quality control checks to ensure that we give high-quality water treatment services that are suitable for both residential and industrial purposes.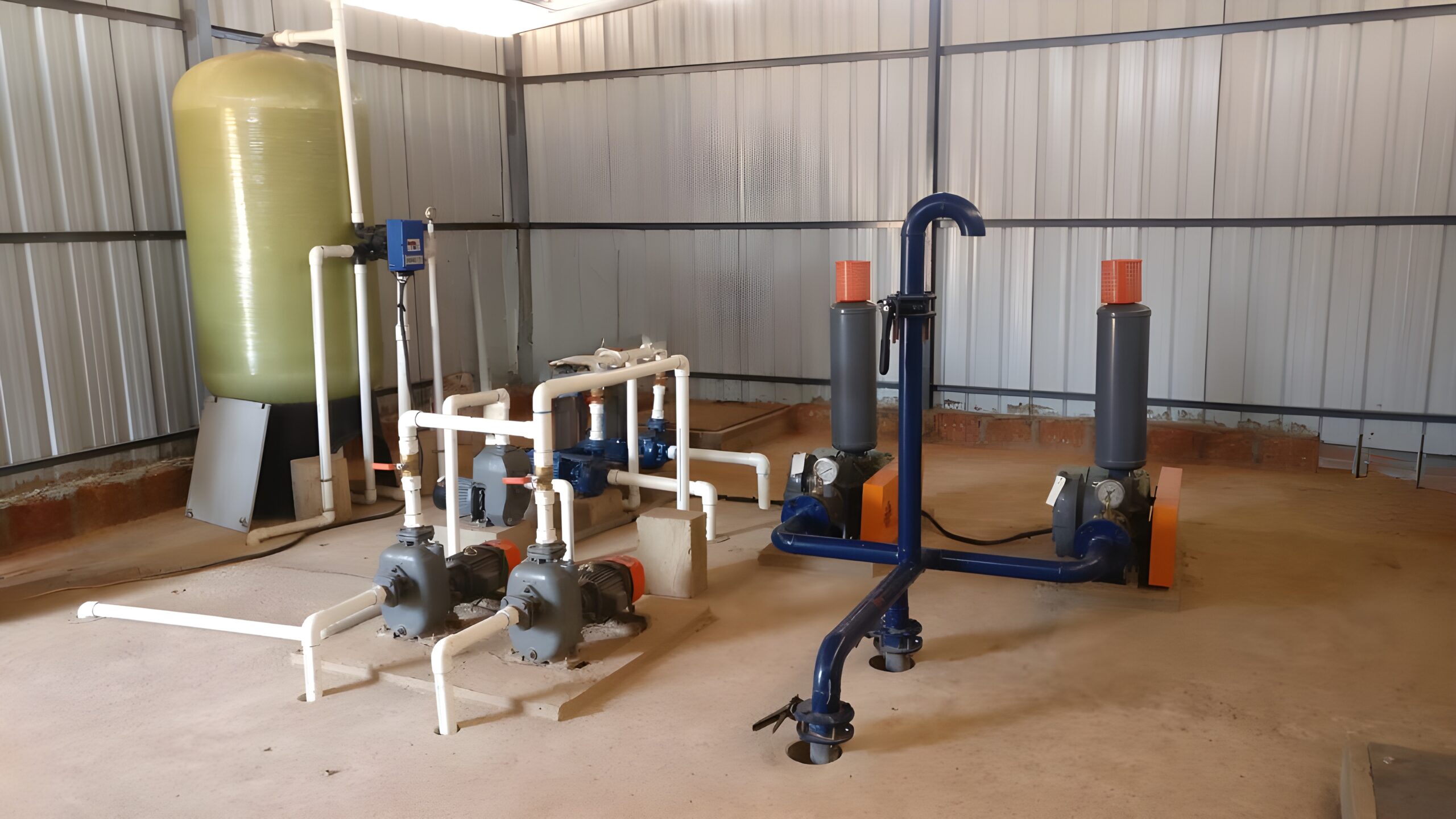 ♦ An expert supervisor and a well-trained, qualified, and experienced technician will provide seamless day-to-day troubleshooting at STP and WTP operations and maintenance.
♦ Clean and maintain equipment, tanks, filter beds, and other work areas
♦ Water and sewage samples should be collected and tested
♦ Test results should be documented and reported to Facility Manager
♦ Add chemicals, such as ammonia or chlorine, to disinfect water or other liquids.
♦ Inspection of equipment
♦ Monitor operating conditions, meters , and gauges
♦ Keep records of metre and gauge readings as well as operating data.
♦ Operate water treatment and clarify equipment, as well as sewage processing and disposal equipment.
♦ Ensure that all safety standards are met.